Install your Shelter Shutters
There are two types of Shelter Shutters, Single Fold and Multi-Fold (both install with pressure tape).
Single Fold Shutters are for narrow "off centered" glass on doors. Multi-Fold are for doors with wider "centered" glass. They also apply to sidelights. We have instructional videos for every shelter shutter type and door type. 
The only significant difference in door types would be if your door window has a raised frame around the glass. If your door window does NOT have a raised frame, you do not need spacers.
If your door window DOES have a raised frame around the glass, you will need spacers.
The correct number of spacers will already be applied to the back of the shutter, but extra spacers can be ordered. Each set of spacers adds 1/8″ to accommodate the thickness of your door window frame.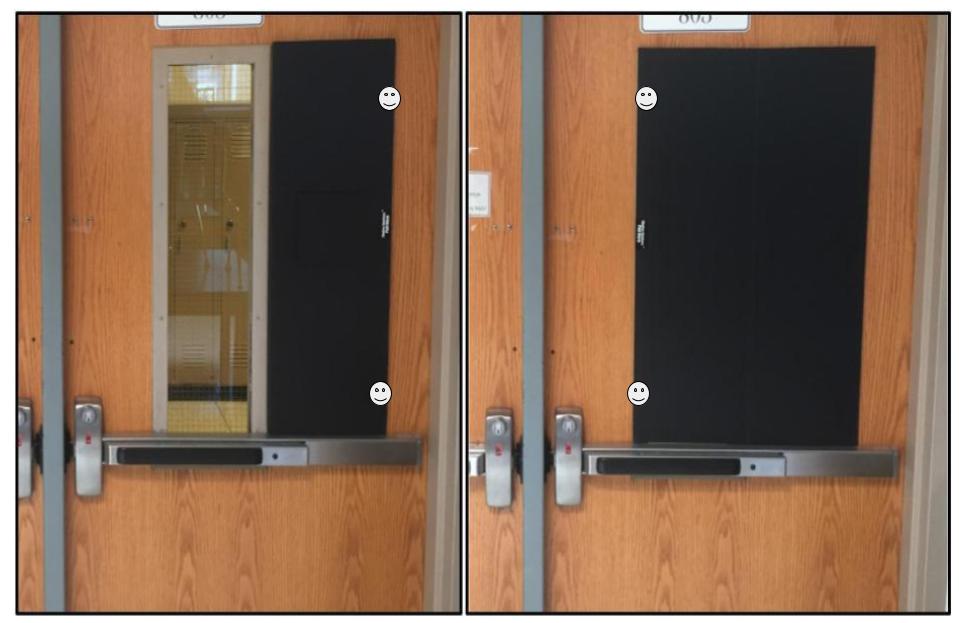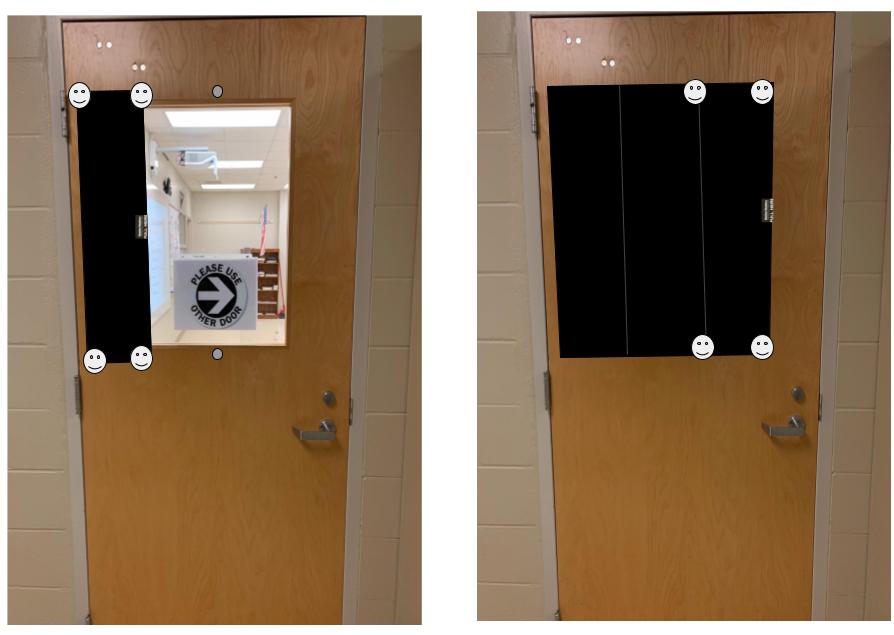 Watch Shelter Shutters Installation
Our Shelter Shutters™ are lightweight and easily installed using pressure tape that is included in your order. No screws are necessary.