Installation Instructions
There are two types of Shelter Shutters: Single Fold and Multi-Fold.
Single Fold Shutters cover "narrow" off center door glass, while Multi-Fold Shutters cover wider "centered" glass on your doors. Multi-Fold shutters are also used for sidelights.
For your convenience, we provide instructions for almost every school door.
If you completed our Measure Forms and ordered custom made Shelter Shutters, your shutter will come ready to be attached to your door.
If you ordered stock or ready-made Shelter Shutters, spacers and adhesive plates will be included for you to apply where needed. 
All shutters come with all necessary components to install onto a typical school door. If your doors have a thick raised frame around the glass, be sure you have ordered extra spacers if needed.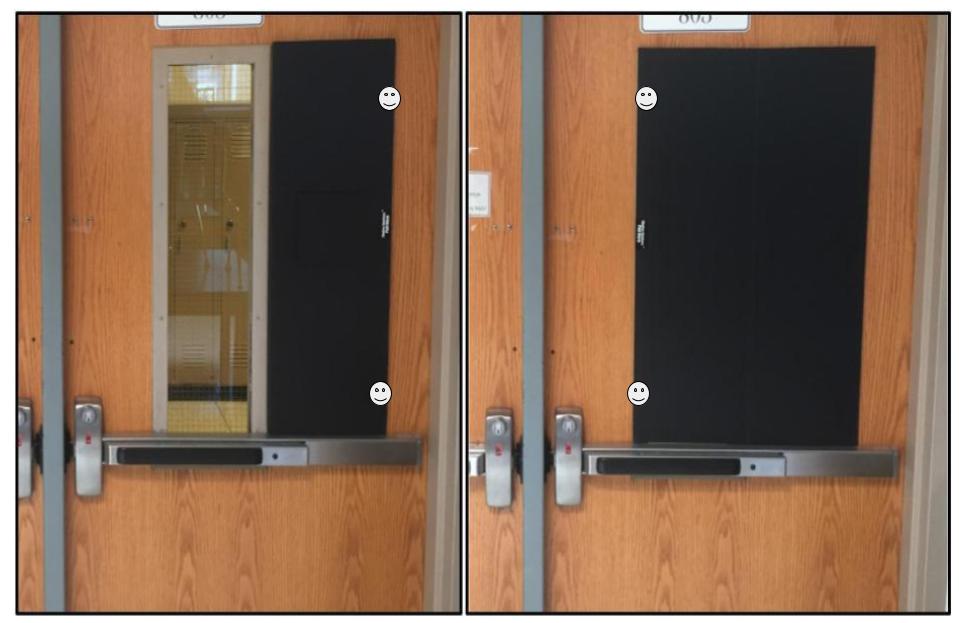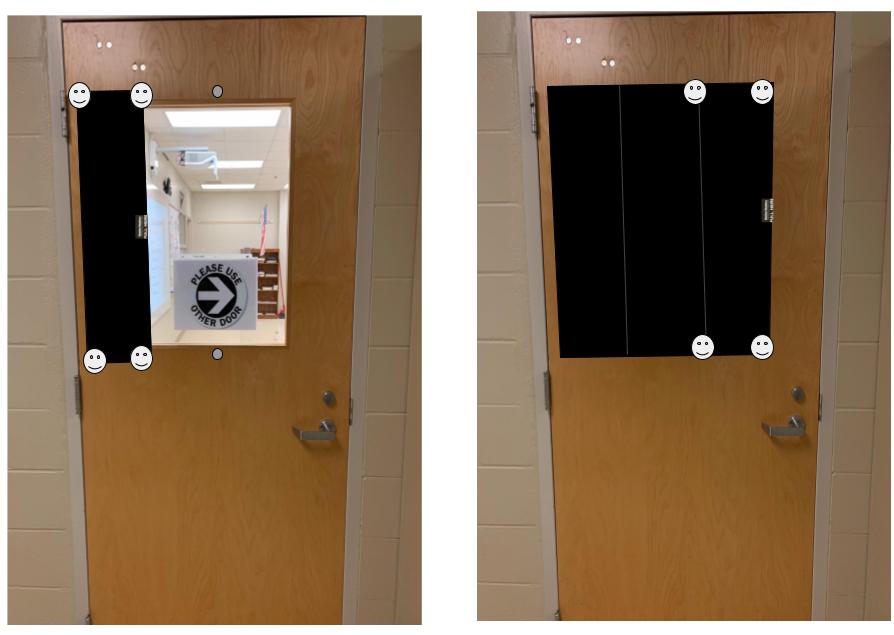 Watch Our Shelter Shutters Installation
Our Shelter Shutters™ are lightweight and easily installed using pressure tape that is included in your order. No screws are necessary.
Disclaimer: If the bottom of your window is higher than 48 inches from the floor, your shutters can be made longer to meet ADA standards.