Shelter Shutters™ are guaranteed to work without failure of any component for a period of five years from receipt. 
If your Shelter Shutters™ are used once daily, they will last well over twenty years. Although no certified study has been performed, our Shelter Shutters™ have been tested in our factory to open and close several thousand times and showed little-to-no fatigue to the hinge or magnetic closure system.
If a Shelter Shutter is defected or not working properly at the time of purchase, we will repair or replace them for free.
If your Shelter Shutters need to be replaced for any other reason outside of manufacturing defects, there will be a 15% restock fee. Refunds will be determined in a case-by-case basis.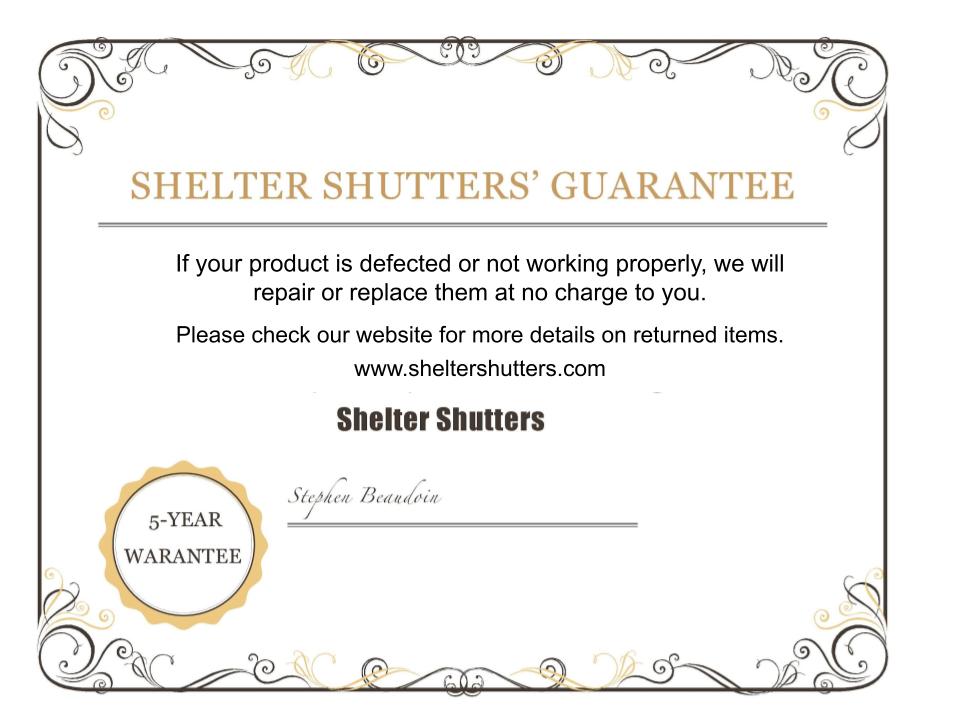 With 40 years of experience in the custom shutter business, it was only natural for Steve to draw on his experience when asked to manufacture something shutter-like for a local school's lockdown drills. With nine siblings and dozens of family members who have children in the school system, Steve took the request from Dr. Doreen Ryan very seriously.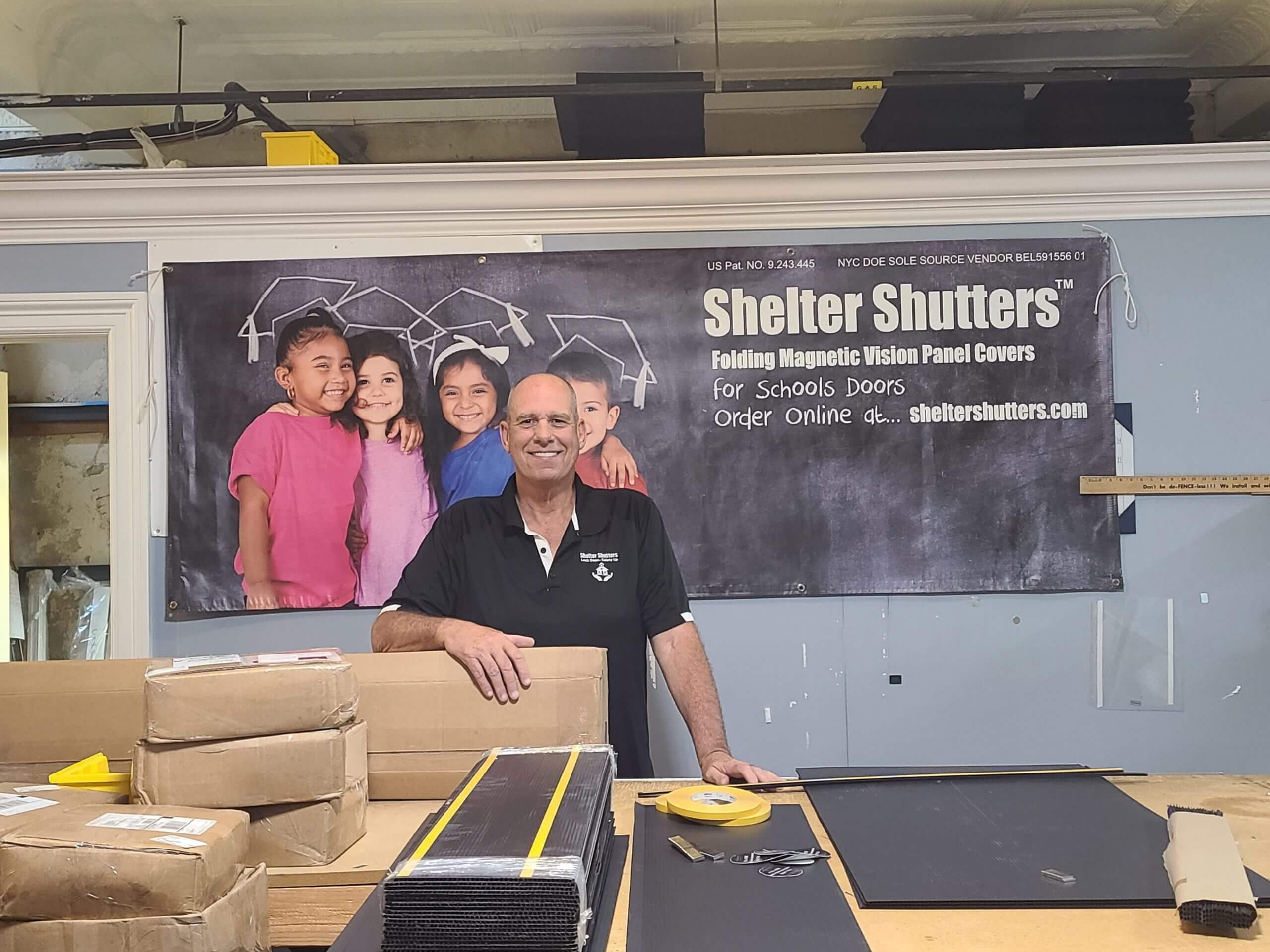 "We have designed this product as an affordable layer of protection for the children in your schools and used the most durable materials available to build it. Simplicity was our primary goal. Less components meant less failure. The Fire Rated corrugated vinyl used to produce Shelter Shutters™ retains its flexibility indefinitely. The highest quality neodymium magnets available are encased and cannot be tampered with."
Disclaimer: If the bottom of your window is higher than 48 inches from the floor, your shutters can be made longer to meet ADA standards.