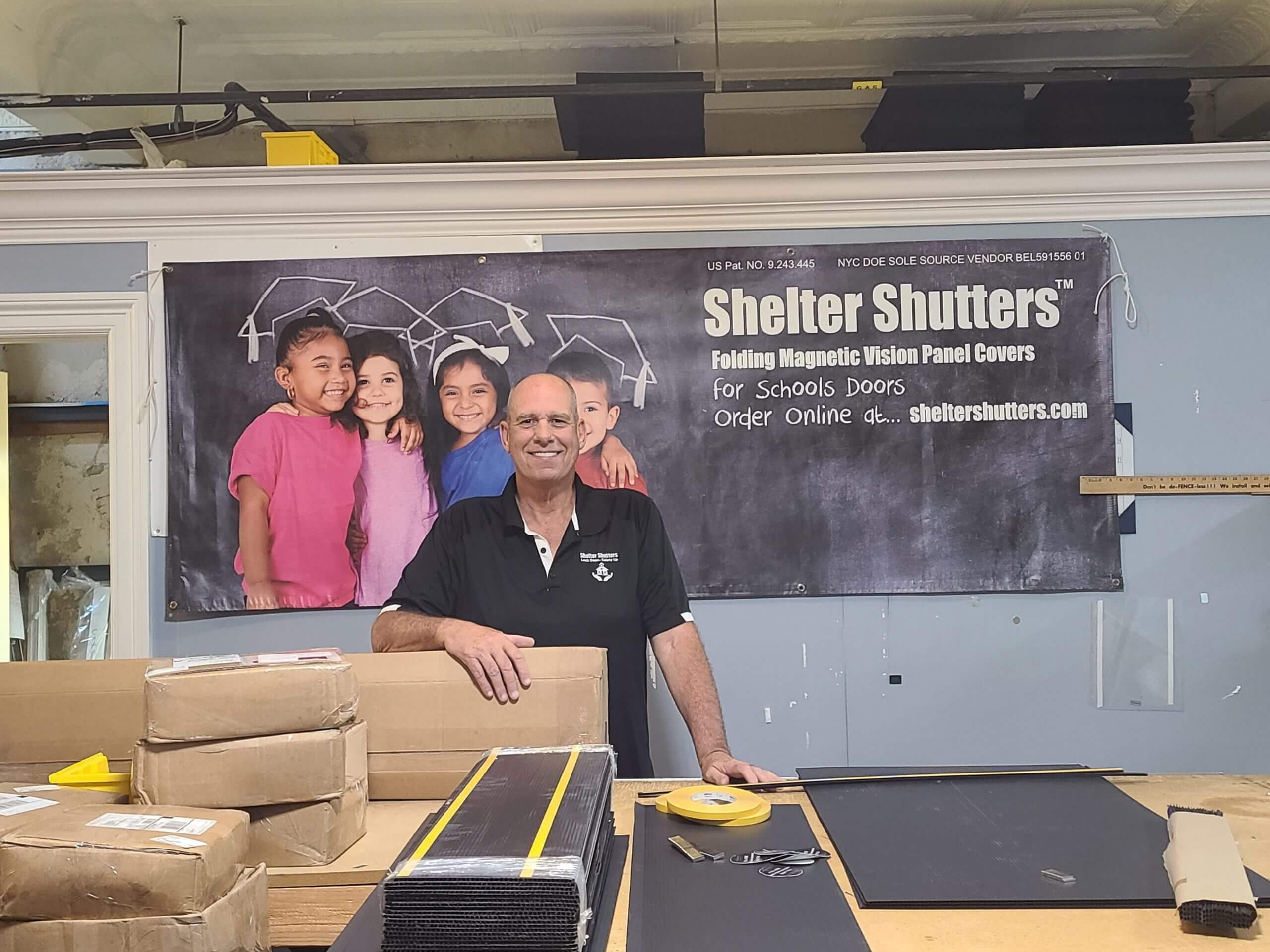 Shelter Shutters™ was created in 2013 when an elementary school principal in New Jersey asked a local window shop owner to fit an odd-shaped vision panel in the gymnasium.
Principal Dr. Doreen Ryan had just attended a seminar about school safety and asked Steve, the owner of Belmar Window Shop, to create a window cover that  consisted of specific school safety criteria. The shutter needed to quickly and completely black out visibility into the gym from the hallway and immediately recover to its original position after school lockdown drills. It had to be discreet, durable and effective.
With the requested criteria in mind, Steve researched and tested various materials that could get the job done. After several prototypes and tests done on various designs, Steve engineered the most efficient lockdown door and sidelight window cover that many schools have come to rely on. Our patented design is now used in many facilities where protection and privacy are key.